Rent your private chef while staying at Ibiza
Your own private chef at home, during your holiday, that would be lovely, right?
You have rented a beautiful house for your holiday in Ibiza. Chilling at the pool, a day at the beach, exploring the island, all great ingredients for a great holiday. Did you ever think of having a private chef during your holiday? No need to think about what to eat at night. (Of course you can give some suggestions at your private chef) No shopping to do…. Just enjoy your holiday and  make sure you don't think about anything regarding preparing dinner. That is possible with a private chef in your home.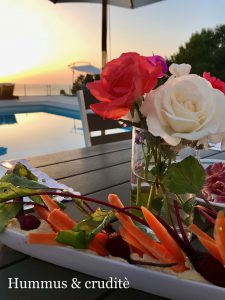 You can hire the private chef for your entire holiday period, but you can also do it for a day. With no reason  😉 or because you want to make something special of the day, due to your partner's birthday, celebrating years of friendship with friends, or a marriage proposal….
Have your breakfast, lunch or dinner taken care of. Discuss your wishes with the cook, and he will take care of everything for you! He ensures that the necessary groceries are in the house, and he will make the most delicious and beautiful creations for you. ( the eye wants something too )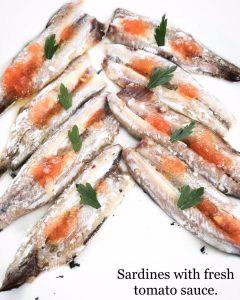 Of course I know an excellent private chef.
Not for a fixed price, and he doesn't make set menus. Everything is tailored to your wishes as a customer and your taste and your wishes!
He is specialized in Mediterranean cuisine, using fresh and local products. Of course he can also make the best paella, but  he can also provide a great BBQ.
If you want to know more, send me an email and I'll make sure you will get in touch with him.